Employees' Provident Fund Organization has issued an alert for all PF account holders. In this alert, EPFO ​​has suggested all the members to avoid any possible fraud. It has also been said that EPFO ​​never asks for any personal information from any member over phone and email.
EPFO cautioned
In the information given by EPFO ​​on its official 'X' handle, members were asked to beware of fake calls and messages. EPFO never asks for personal information from any member through phone, e-mail and social media.
A poster has also been shared by EPFO ​​with this message, in which it is written 'Be careful, be alert'. Never share your UAN/Password/PAN/Aadhaar/Bank account details/OTP or any other personal or financial details with anyone.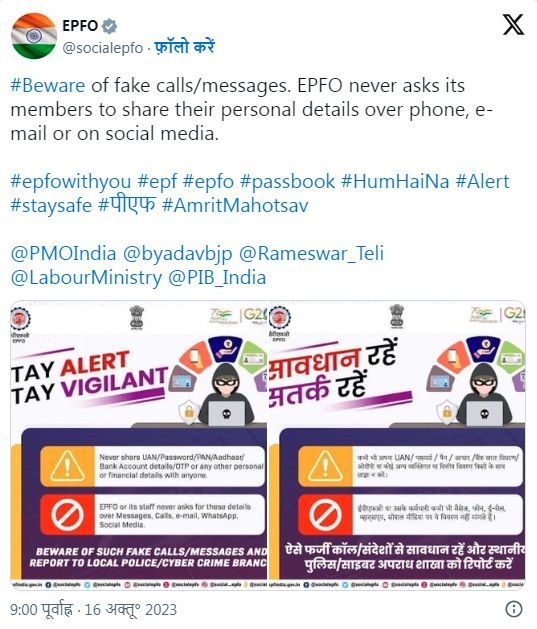 Complain here if you receive fake calls and messages
EPFO further stated in the poster that the organization and its employees never ask for personal details through message, phone, e-mail, WhatsApp, social media. However, if you receive such fake calls/messages, you should immediately report to the local police/cyber crime branch.