Complaints relating to any material published on rightsofemployees.com shall be made within the prescribed time, which shall not exceed 7 days from the date of first publication. Such complaint shall be made to the Grievance Officer designated by the complainant, details of which are given below.
If anyone wishes to make a complaint about a violation of the Code with respect to content on rightsofemployees.com, the Grievance Redressal Mechanism is a "two-tier" process. Any person aggrieved by the content of above mentioned channels must first complain to the Compliance Officer of rightsofemployees.com.
Grievance Officer – Jyoti Yadav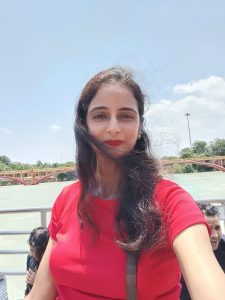 Official: Grievance Officer
Jyoti Yadav
Building Number 789, Basement, Sector 43
Gurgaon, Haryana, India
E-mail: support@izonweb.com
In compliance with Rule 11(2)(a) of the Information Technology (Intermediary Guidelines and Digital Media Code of Conduct) Rules, 2021, rightsofemployees.com which owns and operates digital news platforms. rightsofemployees.com has appointed the following person as Grievance Officer and who shall be responsible for redressal of complaints received by him in accordance with the said rules.