The need for cyber security professionals is increasing rapidly in the country. Therefore, with the increase in the number of jobs in this sector, good packages are being offered to the professionals. According to a report, 40,000 jobs were seen in this sector till May. Professionals with 5-8 years of experience in this sector are getting an average annual package offer of 20 lakhs.
A new report states that there were about 40,000 open job opportunities in cyber security by May 2023, indicating a rising demand for skilled cyber security professionals in India. However, the demand-supply gap stood at 30%, which poses a huge skilling challenge in the industry.
TeamLease Digital CEO Sunil Chemmankotil said that 40,000 jobs were available by May 2023, but the skill gap remained. There is an urgent need to improve the workforce and hire qualified professionals. According to the latest study by TeamLease Digital, the cyber security market share is growing rapidly and may reach $3.5 billion by 2027 with an estimated compound annual growth rate (CAGR) of 8.05%.
Globally, weekly cyber attacks exceed 1,200 attacks per week, up 7%, while Indian organizations face over 2,000 weekly attacks in Q1 2023, an 18% increase over the previous year Is. Most cyber attacks were done on the health service industry.
There is a need to modernize the workforce with cyber security skills to effectively deal with the growing cyber threats. Specialists are in high demand in areas such as data privacy, cloud security, AI security and network security. Soft skills like problem solving, communication, teamwork and coordination are also essential in this field.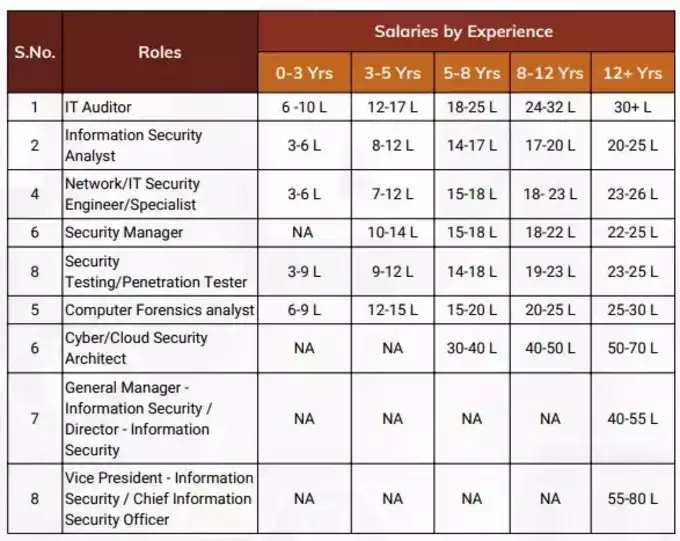 The key job roles identified for the cyber security sector in the research study include IT auditor, information security analyst, network or IT security engineer or specialist, security testing or penetration tester, and computer forensic analyst, with a base salary of 0-3 years of experience. 3 to 6 lakhs for Rs. Whereas, professionals with 5-8 years of experience are offered a package of 15 to 20 lakhs.