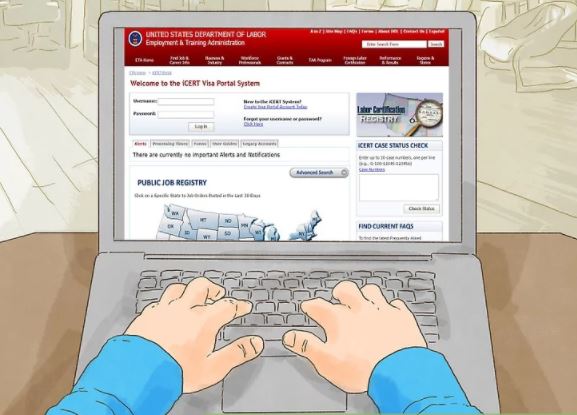 You might have a great foreign employee lined up for a job, but you can't hire them until the U.S. government approves your pending labor certification. Unfortunately, it sometimes can take several months for the Department of Labor to issue a permanent labor certification. While you're waiting, you can check the status of your application.




Checking the Status
1
Find the processing times.
 The Department of Labor provides processing times here: https://icert.doleta.gov/. Click on the "Processing Times" tab. These times are updated once a month.
[1]
Look for "PERM" under the Processing Queue column. To the right is the Request Date. This date reflects the month and year of the applications which the agency is currently processing.
For example, the Request Date might read January 2017. This means that applications filed in January 2017 are being reviewed. If you filed in March 2017, then the department has not yet reached your application.
Check the processing times every month to see how fast the department is moving.
Check your filing date. If you filed your application online, then log into the Permanent Case Management System at http://www.plc.doleta.gov. Check your filing date. Call the National Processing Center (NPC) if the agency is processing applications for months after you filed.