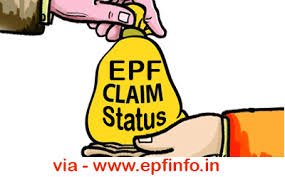 Retirement fund body EPFO has an online system using which its users can file a complaint if they face any trouble related to their provident fund (PF) claim or any other service relating to their PF account. EPFO subscribers can register their grievance online at a dedicated website, epfigms.gov.in and also track the status of their complaint online. EPFO will address your grievance within 15 days. Last year, EPFO had reduced the stipulated period for settlement of various claims such as PF withdrawal to 10 days from 20 days earlier. However, EPFO has cautioned that user's grievances will only be entertained if the member's Universal Portable Account Number (UAN) is given along with the complaint
Here is how to register a PF related complain online:
1) Visit EPFO's website epfigms.gov.in. Click on "Register Grievance" on the top menu bar.
2) A new page will open. Please select the appropriate status from the drop-down menu.
3) Enter details like PF number, name of the office to which the grievance pertains, name of your company and address of your company.
4) Now enter your personal details like name, address, mobile number and email id.
5) In the third section, select the category of complain from the drop-down menu and describe your grievance within 5000 characters.
6) You can also attach PDF documents relating to your grievance. Enter the captcha shown on the screen and submit your grievance.
7) On successful submission of your complaint, a registration number will be generated. Record the registration number for future reference.